Target's CEO Would Love to Not Get Anymore Questions About the Store's Political Donations
At a meeting yesterday, shareholders were still pissed off about Target giving money to an opponent of same-sex marriage.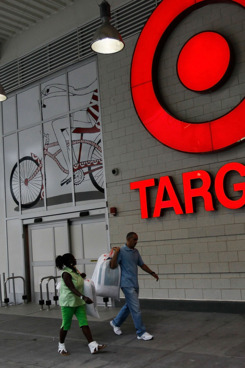 As The Wall Street Journal asked, "Is Target Losing It's Cachet?," shareholders were asking CEO Gregg W. Steinhafel about the $150,000 donation to a political group supporting gubernatorial candidate and same-sex marriage opponent Tom Emmer. Never mind that the company saw sales growth in the first quarter. Never mind that new Canadian stores would open sooner than expected, or that profits in Canada were already exceeding projections. Never mind that Target is donating $1 billion to education by the end of 2015 — Steinhafel had to answer question after question about that $150,000 donation (which caused Lady Gaga not to let Target sell her album Born This Way). This left him "sounding embattled and annoyed," WWD reports.