The John Galliano Models Looked Like ... John Galliano!
Galliano could not be present at the show, since he's been fired.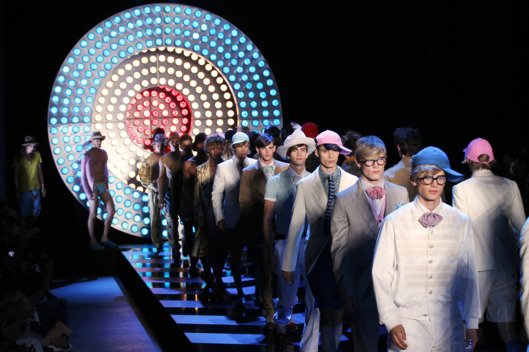 Today, the John Galliano spring 2012 men's show walked in Paris without John Galliano, who could not be there since he has been fired. Instead, his friend and right-hand man at the house, Bill Gaytten, headed the design team, and took a bow at the end of the show. And the label's CEO was right when he said yesterday that the design team would "truly capture the Galliano DNA." We'll say they captured it all right — not only was the post-apocalyptic, tailored, pirate look true to the brand, but ...