Watch Our Montage of Brides Crying in Wedding Dresses
"I think the tears say everything."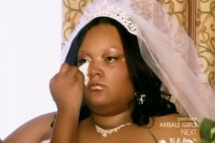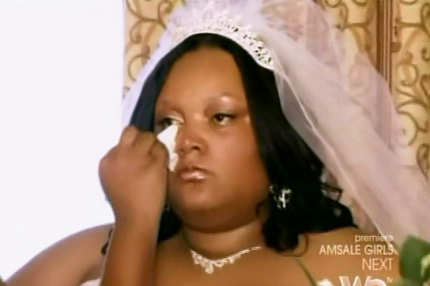 As wedding season moves into full swing, so too goes a new crop of wedding-related reality TV shows. This weekend marked the season premiere of the scream-and-cry-a-thon Bridezillas, as well as the new show Amsale Girls, which stars the staff of a high-end Manhattan bridal boutique. Watching these episodes, we noticed that wedding shows never fail to deliver the crying-in-the-dress shot. Because after all, there are so many reasons for brides to cry. There's happy tears ("It's PERFECT!"), sad tears ("I forgot his ring..."), and delirious tears ("I haven't eaten. I haven't slept. My hair is falling out."). And what could be more tempting than a $7,000, wearable piece of Kleenex to cry on, anyway?
Related: Do Women Take So Long in Dressing Rooms Because They're Actually CRYING in There?