Alexander Wang Vans Will Beam Videos of a Wet-Looking Raquel Zimmerman Onto Buildings Tonight
And play loud music until 3 a.m.!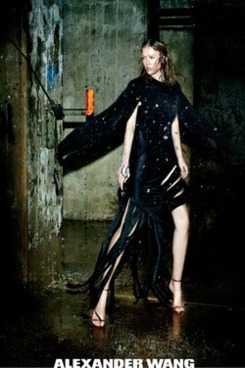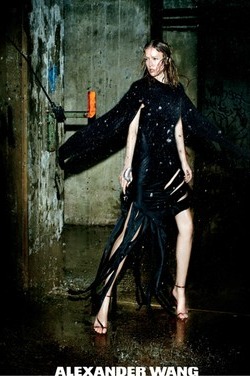 To debut his fall promotional videos, Alexander Wang has dispatched a fleet of vans that will travel around New York City and project the commercials onto large buildings from 9 p.m. to 3 a.m. tonight, tomorrow night, and Friday night. The video, which stars Raquel Zimmerman, was shot in an abandoned grain factory in Red Hook, Brooklyn, and set to a soundtrack of SebastiAn's "C.T.F.O." Which won't annoy people trying to sleep at 3 a.m. at all!