Alison Brod Got Her First Client in an Elevator, Doesn't Own a Single Pair of Jeans
One of New York's top publicists advises on breaking into the business.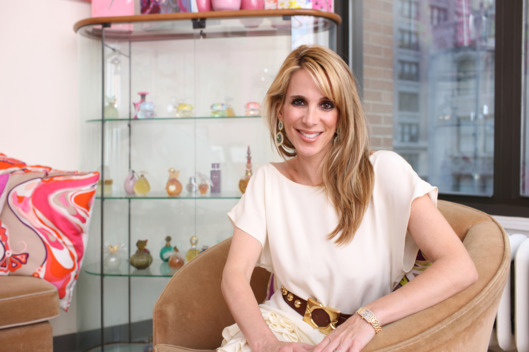 When Alison Brod graduated from Tulane University in 1991, she thought she was a shoo-in for a job at an ad agency in New York that represented Ralph Lauren and Revlon. "The boss was my uncle's close friend. I thought, of course they're going to hire me to be this huge copywriter," she says. And? "Not happening." The job market then was tough. Brod gave herself 30 days to find an apartment and a job in New York, otherwise she'd move to Fort Lauderdale to live with her high school boyfriend and work at an ad agency there. She found both. Now 41 with two sons, Brod runs her own public-relations firm that employs about 50 people and represents almost 100 clients. She also has appeared on The City, clocks regular airtime on 24 Hour Restaurant Battle on the Food Network, and even turns down requests to be a regular on other reality shows. Though she's famous for her love of all things pink, there's much more to her and her brand than that. We sat down with Brod to talk about her plans to move into a less pink office, why she doesn't want to be on reality television, the dress code for her all-female staff, and more.
Do you have a dress code here?
The dress code is, you can wear jeans, it's just not my ideal. Using the word old-fashioned is going to make me seem old-fashioned, but that's just the way it is. I'm formal. And I think that people hire us for a certain kind of image. And jeans to meetings is just not something I ever want someone to do. I just don't think it's appropriate. And somebody once said to me, "Well, our clients that we go see are wearing jeans." And I said, "Well, they pay us not to."