Camilla Al Fayed Bought a Controlling Stake in Issa
Designer Daniella Helayel retained the other 49 percent.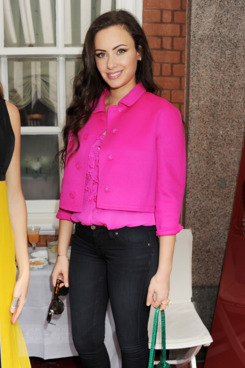 She is the daughter of Mohammed Al Fayed, who used to run British department store Harrods. Camilla will focus on growing the label, while Daniella Helayel, who retained 49 percent, will continue heading design. Before Camilla came aboard, Daniella financed and ran the whole thing herself since launching in 2003. Of course this is getting to be more of an ordeal now that the most famous woman in the world, Kate Middleton, is running around wearing her dresses so publicly. Daniella said she "looked at a lot of investors, and Camilla came with the best fit. She has the infrastructure behind her, she's well connected, and she will open a lot of doors." Next up for the label is launching e-commerce within a month and standalone stores in Britain and Daniella's native Brazil. "The long-term plan is to create a lifestyle brand — with childrenswear and homewares," Camilla says.
Cashing in on the 'Kate effect': Camilla Al Fayed buys Duchess's favourite label Issa [Daily Mail UK]