Chanel Has Itself a New Hatmaker, Reportedly [Updated]
Mazel to Gigi Burris.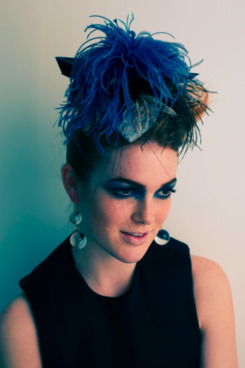 Twenty-three-year-old Parsons grad Gigi Burris is said to have been snapped up by Chanel as their new resident milliner. According to Burris's website, she's a fan of using alligator skin, particularly when it's sourced from reptiles caught near her parents' home in Florida. So, in other words, she must get some interesting care packages. Update: Gigi Burris has not confirmed her appointment, and states that the original source falsely reported this story (Elle.com has taken down their post about it). But for the sake of fashionable heads everywhere, we still hope it's true.