Check Out Balmain's New Lower-Priced Line, 'Pierre Balmain'
Tees for this line start at the (comparatively) much more affordable $174.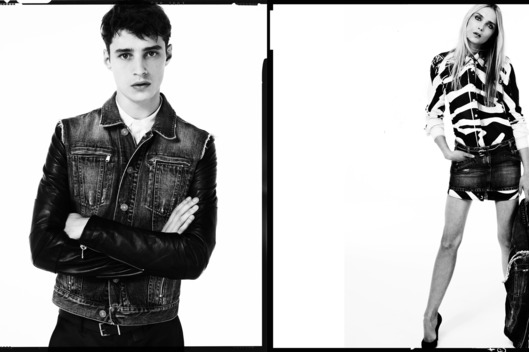 You are looking at the first images of Pierre Balmain, a new line by Balmain created in a deal with Ittiere SpA, which also licenses lines like Just Cavalli. So instead of new Balmain designer Olivier Rousteing overseeing design, an "independent design team" is working on it. The difference between Pierre Balmain and Balmain, aside from the addition of a first name, is mainly price. "We see Pierre Balmain as a new and unique brand whose distinctive look and product respond to the needs and desires of today's marketplace," Balmain's chairman and CEO Alain Hivelin says in a press release. In the rough economic climate, those needs and desires are, probably, not for more flag jackets with $20,000 price tags, or for more tees with holes in them with $1,600 tags. Pierre Balmain launches for the spring 2012 season with tees starting at €120 ($174), jeans at €250 ($363), jackets at €350 ($508), and suits at €650 ($944). And in the burgeoning tradition of fashion brands finding fun new ways to use the Internet when they start doing fun new things, Pierre Balmain will promote itself with short, online video clips, rather than an ad campaign.