Fendi Is the Rare Fashion Label to Release a Heartfelt Statement About Amy Winehouse's Death
The lack of response from the industry shows that the singer's influence in it was only short-lived, and iconic to just a few.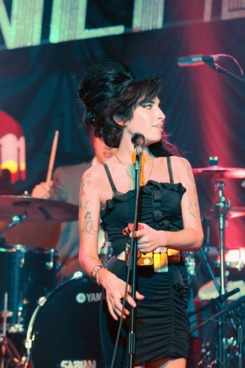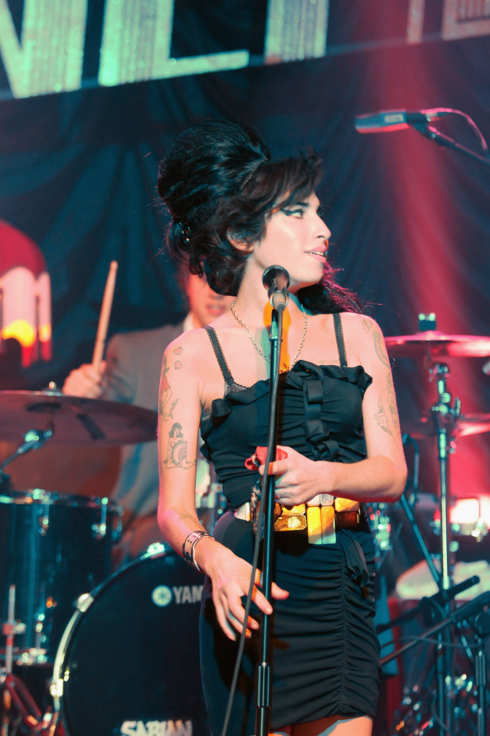 Statements from the fashion community on the death of Amy Winehouse run thin this morning, two days after she was found dead in her London apartment. Winehouse stopped short of solidifying her place as a fashion icon, though not long after the 2006 release of her album Back to Black, she was Karl Lagerfeld's muse for a December 2007 Chanel show, in which all the models wore her signature beehive hairdo. But she remained too absent from the scene to become a fixture in that holy sphere of fashion's influentials. (At risk of invoking the obvious example, Lady Gaga has been and continues to be photographed nearly every day wearing something distinct, to say the least.) Indeed, writer Lisa Armstrong criticized the industry in 2008 for trying to make Winehouse a fashion icon, considering how unwell she was: "Somehow the fashion industry has got it into its head that what's really missing from every stylish woman's life is an accessory that will make her look like someone whose next must-have is an intravenous drip." Still, Armstrong could not deny that Winehouse had a look that worked for her, and that rare thing is what fashion loves.
Today, WWD opens a story on the 27-year-old Winehouse's death by noting she "was never going to be an enduring inspiration to the world of fashion." Karl Lagerfeld, at the time of his Winehouse-inspired Chanel show, said, "She's a style icon." Shortly after that show, Winehouse performed at the opening of a Fendi store, where the fickle Lagerfeld sang her praises again: "She's not only a muse; she's a genius. She's one of the greatest voices today."