First Look: The Macy's Line by Karl Lagerfeld That Not Every American Will 'Get' Right Away
"Some of it will be a reach," a Macy's executive pontificates.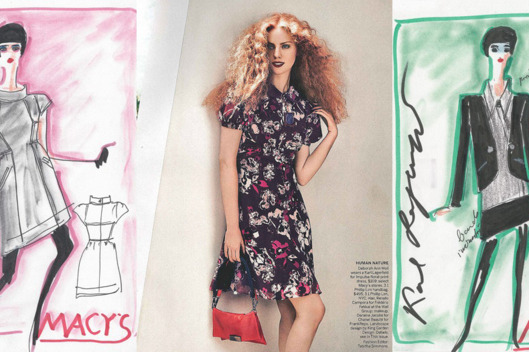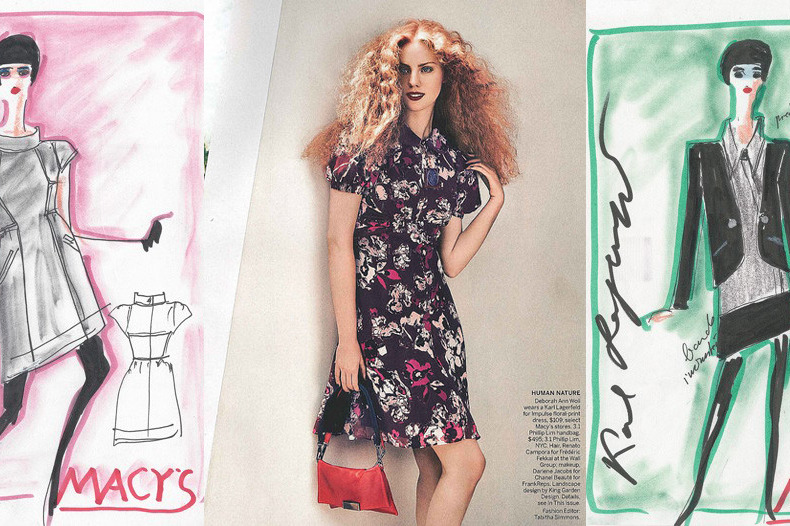 The first photograph of an actual piece of clothing from Karl Lagerfeld's Macy's line appears in the August issue of Vogue — a simple $109 floral dress. As a consolation prize, WWD has a look at Karl's sketches of two additional outfits from the 45-piece collection, ranging in price from $50 to $70, launching in 235 Macy's stores and online August 31. The line includes Karl signatures, like structured jackets, tuxedo silhouettes, high collars, tweeds, and graphic tees that "you can see ... from a distance and know they're Karl's," Macy's, Inc.'s chief merchandising officer, Jeff Gennette, told WWD. "Some of it customers will get right away — some of it will be a reach."
Macy's Is Lagerfeld's Latest Fashion Project [WWD]
A First Look at Karl Lagerfeld for Macy's [Fashionologie]