Candid Close-Ups From the Gaultier Couture Show
Because even post-show, a model isn't always off-duty.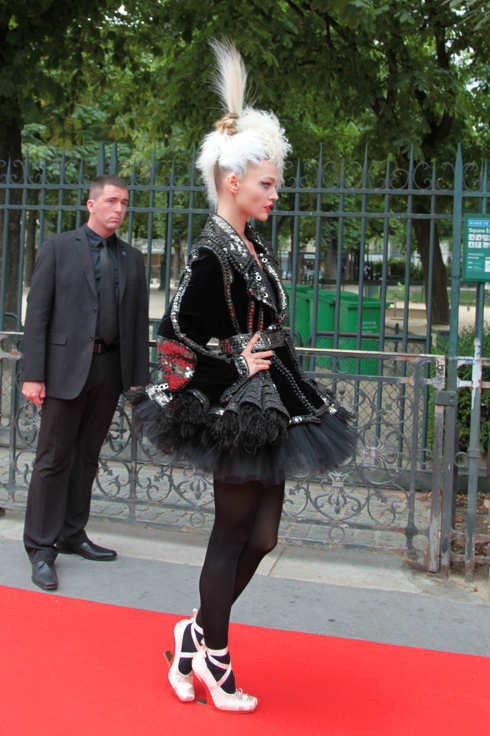 As part of the Jean Paul Gaultier couture presentation in Paris today, models walked a red-carpet catwalk connecting two buildings on Rue Saint Martin where the show was taking place, to a drumbeat, naturally. This meant that after the show's completion, the models had to walk back again. Craig Arend, our ever-handy street-style photographer in Paris, snapped them as they did, capturing many of the collection's intricate details in the process. Click through the slideshow here to see all of Craig's great close-up shots.