Party Lines Slideshow: Michael Kors, Cindi Leive, Marcus Wainwright, and More Celebrate Heidi Klum's Glamour Cover
Plus Peter Som, Anne Christensen, David Neville, and more.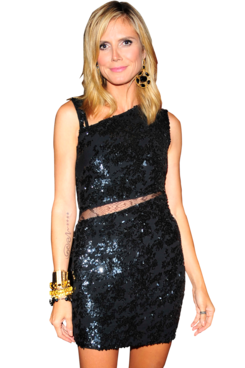 Glamour threw a dinner party last night to celebrate their August cover girl, Heidi Klum, at B&B Wine Bar, where discussion revolved around something Klum has been doing lots of lately: working out. As part of a lifestyle project she's doing for AOL, she's been exercising very publicly every day, often with other celebrities. So who's been her most impressive workout partner so far? "I have to say, Kim Kardashian. She was amazing. I didn't know how athletic she is. She was very impressive because she has good longevity — she just goes." Is it ever embarrassing to sweat in front of photographers or gawking bystanders? "There are moments when I sweat, but I don't have these," she said, pointing to her armpits, "like some people." Glamour editor Cindi Leive corroborated her story: "She doesn't sweat, ever."