Hot-Weather Style Tips From Jessica Stam, Sean Avery, Chris Benz, and More
They have assistants with palm fronds on call (just kidding).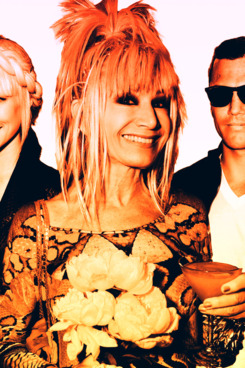 So it has started to get unbearably, disgustingly, brow-wipingly HOT in New York City of late. Thanks for that, summer. And while it's most likely only a matter of time until Gaga's seen out wearing a vintage desk fan as a hat, the rest of us aren't that "lucky." So we reached out to a bunch of fashion folk to ask how they stay cool when the weather is not, and got their strategies for coping with triple-digit temperatures. On top of the obligatory sensible suggestions (floaty dresses and cut-off shorts), Eddy Chai is championing foot grooming, Betsey Johnson is wearing candy necklaces, and Sean Avery carries a spare outfit just in case. Click through our slideshow to read all their tips.
With reporting by Bennett Marcus, Angela Gaimari, and Bianca Male.