J. Lo and Marc Anthony's Divorce Supposedly Won't Affect Their Kohl's Line
It turns out they signed separate contracts.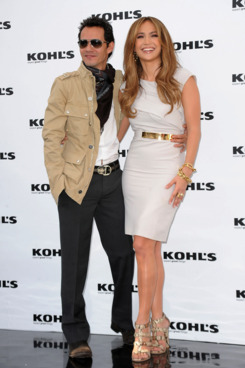 Although celebrity-"designed" fashion labels are a dime a dozen these days, lines designed by celebrity couples are quite rare. In fact, when Kohl's announced their collaboration with Jennifer Lopez and Marc Anthony last November, they billed it as "the first celebrity couple to simultaneously design collections for one retailer." (The only other major celebrity couple to have tried something similar is the Beckhams, whose marriage has long outlasted their now-defunct joint line, DVb.) One reason why many companies may have shied away from this concept is the very conundrum that Kohl's is facing right now: Jennifer Lopez and Marc Anthony announced their divorce on Friday, saddling Kohl's with an awkward marketing challenge that they're doing their utmost to sweep under the rug.