June's Best Fashion Videos: Arizona Muse Smokes, Male Models Writhe, House of Holland Does Resort, and More
Plus, kiddie break-dancers, Florence Welch, and a lot of flamingos.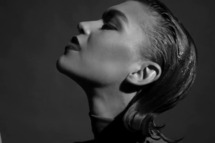 Another month, another slew of absolutely necessary Internet clips of fashionable clothes and the models who wear them. Showcasing a couple of this past resort season's collections, Mariano Vivanco filmed Eliza Cummings dancing to a nineties anthem wearing House of Holland's new line, and Kenneth Cappello showcased Prabal Gurung's clothes on new rapper Rye Rye. Meanwhile, Arizona Muse smokes up a storm for the iPad edition of Self Service, and Chanel Iman is doing her darnedest to make grown men cry. See these and the other videos that caught our roving eye this past month in our slideshow roundup of June's best fashion in motion.