Kate Middleton Earns Her Place As a Style Icon
We take a closer look at her wardrobe from her first official overseas trip as a royal.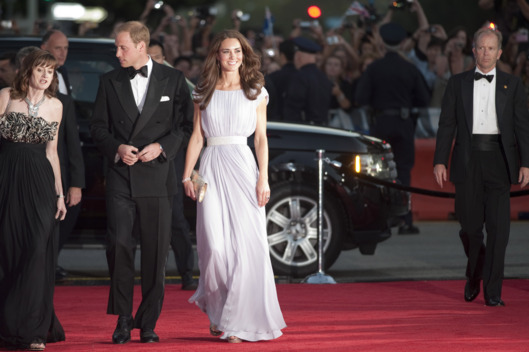 Kate Middleton is not a fashion plate. Media calling her a "fashion icon" could easily be accused by people in the fashion industry of confusing the terms fashion and style. To many fashion people, the term fashion connotes runway trends and covetable yet hard-to-pull-off looks — think Naomi Campbell portraying a hissing cat with panther fangs on her waist in the new Givenchy campaign. Style connotes what could be chic for the everywoman — Jane Doe might not ever wear panther-emblazoned Givenchy, but she might know how to look spectacular in J.Crew khakis and even more chic in the occasional Stella McCartney blazer. Kate Middleton is that kind of dresser.
See all of Kate's tour looks and more pictures of her wearing outfits in the Kate Middleton Look Book.