Michelle Obama's Latest Look: It's a Wrap (Dress)
High-waisted, and belted.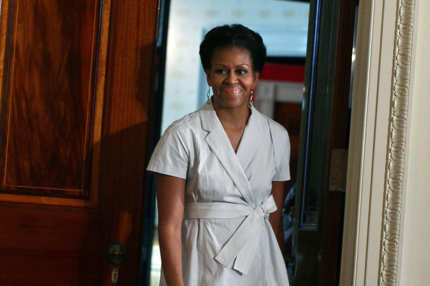 Michelle Obama announced a drive to open more health-food-focused supermarkets and stores at the White House yesterday. She wore a gray wrap dress with a wide collar and a belt, added a pair of silver heels, and accessorized with silver jewelry. As always, see the full look in our comprehensive Michelle Obama Look Book.