Nicola Formichetti: 'We Don't Need Magazines'
He doesn't care if Anna Wintour can't see the clothes in his runway show — as long as his fans can on Facebook.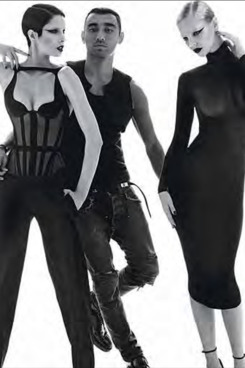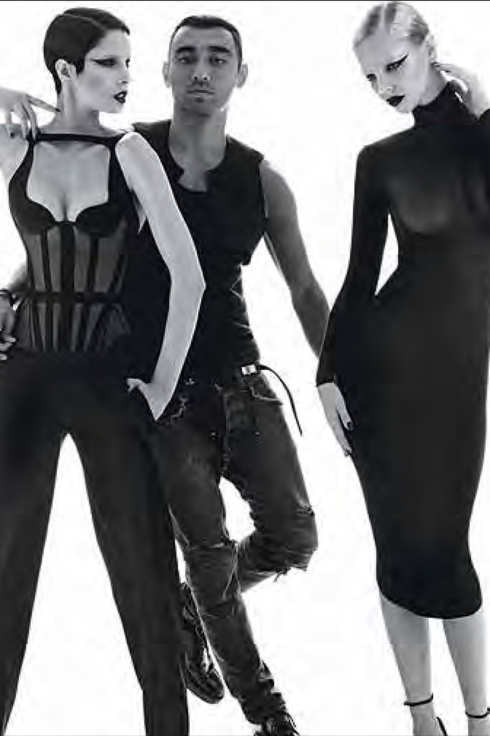 If the Internet is about to completely change the fashion industry — and the attitudes of print editors toward technology does, at times, reek of fear of this — Nicola Formichetti will surely be one of the people we look back on and say, he really started something. The Mugler creative director, stylist to Lady Gaga, and Dazed & Confused fashion director did not care that, at his first women's show for the revived Mugler label, editors and critics' views from the audience were obstructed by his staging, which consisted of giant arches that looked like a prehistoric creature from the side. Formichetti knew it would look cool on the video live stream to all the fans watching from home on their computers. "I wanted all the younger generation out there to have better seats than Anna Wintour," he tells W.
Formichetti is the opposite of the many designers who can't use their computers or BlackBerrys and rely on assistants for sending text messages. He answers his e-mails personally and tweets regularly to his 80,000 followers. Gaga got him on Twitter, he says.

"She reads all her messages, and sometimes she sends ones back. She really thinks about what people say. Fans don't lie. They just tell you what they really think, and they see details that even people in fashion don't. I love the idea that you can talk directly to a designer or an artist in this way. We don't need anyone else in between. We don't need these marketing people. We don't even need magazines!"