Onlookers Giggled During the Courtroom Debate Between Louboutin and YSL
Red-soled shoes are hilarious, obviously.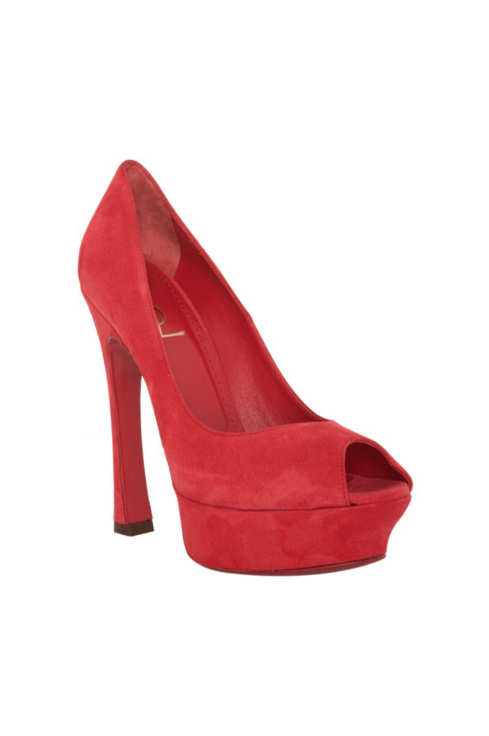 On Friday, Christian Louboutin's lawyer, Harley Lewin, argued his client's case to ban the sale of an all-red Yves Saint Laurent pump before judge Victor Marrero, who tried to break the ice in his courtroom by remarking bemusedly that the shoes looked "nice." YSL's attorney David Bernstein brought a boxful of his client's past red-soled shoes into the courtroom to prove that YSL had the idea long before Louboutin's 2008 trademark, reiterating that Louboutin has no right to "monopolize a color." (Louboutin's suit states that he is the "the first designer to develop the idea of having red soles on women's shoes.") Some people in the courtroom even started snickering when Bernstein repeated that Dorothy wore red-soled shoes in The Wizard of Oz, because such things are funny when you've been sitting on a hard chair listening to men in suits talk about shoe bottoms for hours. In the end, Judge Marrero declined to rule on the case, stating that he'd take more time to review the facts before making his decision.
Sole Searching in Christian Louboutin, Yves Saint Laurent Case [WWD]