Slideshow: 21 Stylish (and Jumping!) People at the Paris Couture Shows, Day 2
They're probably jumping for joy at all the nice clothes they get to see.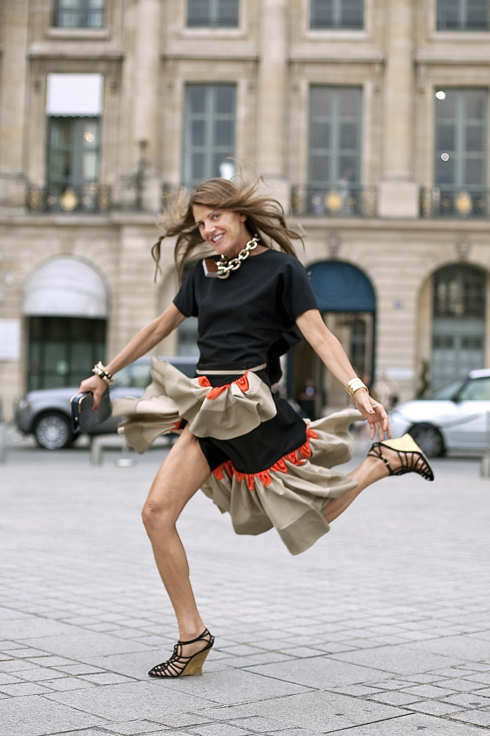 Among the shots in our second day rounding up the best street style at the Paris couture shows is a gleeful Anna Dello Russo mid-flight. She's part of a brief series of fashion people jumping in their clothes — as you've seen in Vogue so many times. That's reason enough to click through the slideshow, which also includes a metallic Daphne Guinness and models Liu Wen, Vlada Roslyakova, and Alla Kostromicheva.