Philip Treacy Discusses Hiring Lady Gaga As His Intern
"Who is going to take a pot shot at Lady Gaga?"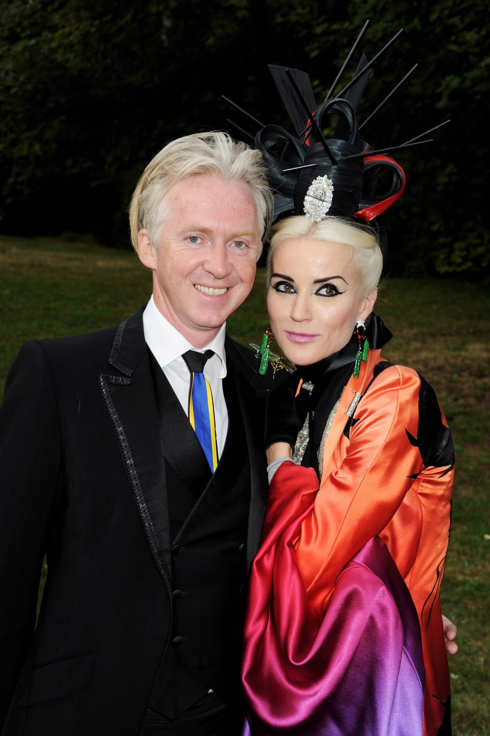 Philip Treacy's interviews are usually just as amusing as his hats (wouldn't it be so ironic if he were boring?), and there's a nice long Q&A with him in the Guardian today. He discusses the usual suspects like Isabella Blow, Princess Beatrice, and Lady Gaga, who plans to intern for him as soon as her schedule permits. Here are some highlights:
On a nineteenth-century Russian sleigh that he owns:

I bought it from Sotheby's — it is my Ferrari.
On giving 25 hats to Elizabeth Taylor for free:

I didn't know whether I was going to be dealing with a very tricky person but she was a sweetheart. I thought it would be entertaining to do a hat show on her in her room — because, after all, she is an old lady. I tried 25 hats on her. She kept saying: "Which hat can I have"? And at the end I said: "You can have them all." I gave her 25 hats. She said: "I must do something for you in return." But I'd got my return just by hanging out with her.
Philip Treacy: 'I like hats that make the heart beat faster' [Guardian UK]