Sarah Jessica Parker Isn't Working at Halston Heritage Anymore
The news was revealed in a throwaway line in the new issue of 'Vogue.'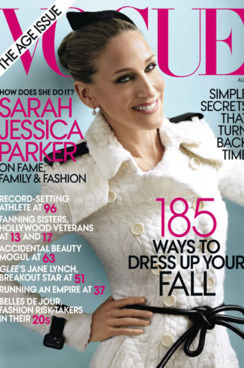 Buried in Vogue's "Age" issue cover story about how Sarah Jessica Parker, 46, does it all is a sentence that announces that all that she now does includes one less thing.

When Sex and the City, to her own surprise, made her a fashion star, she launched her own design label and perfumes, as well as signing on to run the Halston Heritage label, a relationship that recently came to an end.
No formal announcement about Parker's departure from the label has been made, and Vogue, naturally, doesn't delve into it any further, going on to tell readers "she throws herself into dressing up with pleasure and thoughtfulness."