Slideshow: The Week in Street Style
The best of the style blogs, from Hong Kong to High Street.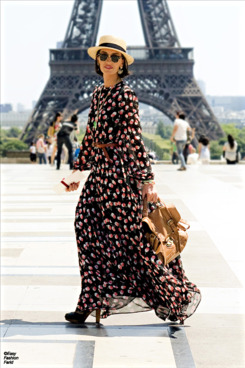 'Tis that time of summer for breezy skirts, tank tops, and sunglasses perpetually glued to one's face. Natuka Karkashadze, shot in Paris by Easy Fashion Paris, presents an admirably unsweaty template for dressing on a hot day. If the idea of stuffing your swollen feet into high heels doesn't appeal, check out Stockholm Streetstyle's shot of comfy-looking Nate, or Altamira's image of Jac Jagaciak in Paris. Stay cool this weekend.