Slideshow: The Week in Street Style
The best of the style blogs, from Beijing to Brooklyn.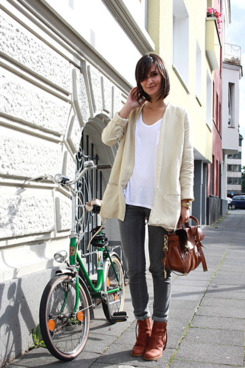 It's hit that point in the summer when the only thing you want to wear is flats, jeans, and a baggy T-shirt. This week's style bloggers seem to be feeling the same way, only they manage to make it look great (jerks). Standouts from this week include Golestaneh, shot for her own blog, Golestaneh Streetstyle, and a great shot of Karmen Pedaru working summer leather, courtesy of Stockholm Streetstyle. Enjoy!