The Queen Thinks the Royal Wedding Dress Exhibit Is 'Horrible' and 'Creepy'
Fun bonding time with the grandmother-in-law.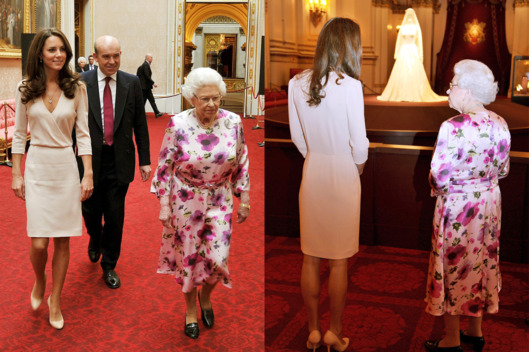 Few things can be more fun than bonding with one's new husband's grandmother, especially when she is the queen and looked totally bored at your wedding because she's the queen and has been there, seen a mile-long train a million times already. When Kate Middleton visited the exhibit of her wedding dress at Buckingham Palace with the queen today, her majesty didn't make their bonding time any less awkward.
Duchess of Cambridge's dress display is horrid, cries Queen [Telegraph UK]
Earlier: The General Public Continues to Display Ravenous Royal Wedding Appetite