Here's the First Picture of Harper Seven
Yep, she's pretty cute.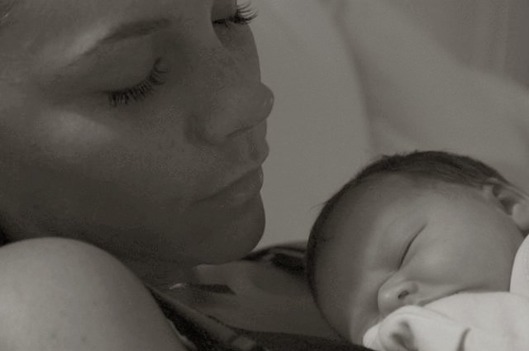 Victoria Beckham put up two black-and-white photos of her newborn baby daughter, Harper Seven, wrapped in a refreshingly normal baby blanket and sleeping adorably in her and David's arms. Everyone looks gorgeous, clean, makeup-less, and genuinely pretty pooped (well, Harper does, at least). In related cute news, David Beckham got new soccer cleats made for himself that include Harper's name stitched in pink thread on the side, in addition to the names of his other three kids. Aw.
[DVb Victoria Beckham/Facebook]
David Beckham: New Soccer Shoes! [Just Jared]