Vogue's September Ad Pages Beat Out All Other Fashion Magazines
The September issue won't fit in your purse, as usual.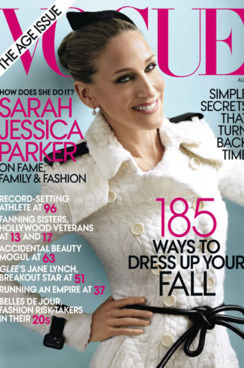 Vogue's September ad pages increased 9 percent over last year's, up to 584. Although publisher Susan Plagemann wouldn't name any new advertisers, she said that "all the major fashion brands" were represented. Meanwhile, InStyle is up 5.8 percent to 431 pages, making for the magazine's largest September issue on record (they've snagged some new wealthy advertisers like Tod's and Reed Krakoff). Both of these titles fared better than Elle, Harper's Bazaar, W, Lucky, and Marie Claire, who announced their mostly lukewarm September numbers yesterday.
Vogue, InStyle Lead September Pack [WWD]
Earlier: Glamour's September Issue Brought in a Record Amount of Ad Dollars