Abercrombie Offers to Pay The Situation Not to Wear Their Clothing
If The Situation can bask in his own publicity they can too.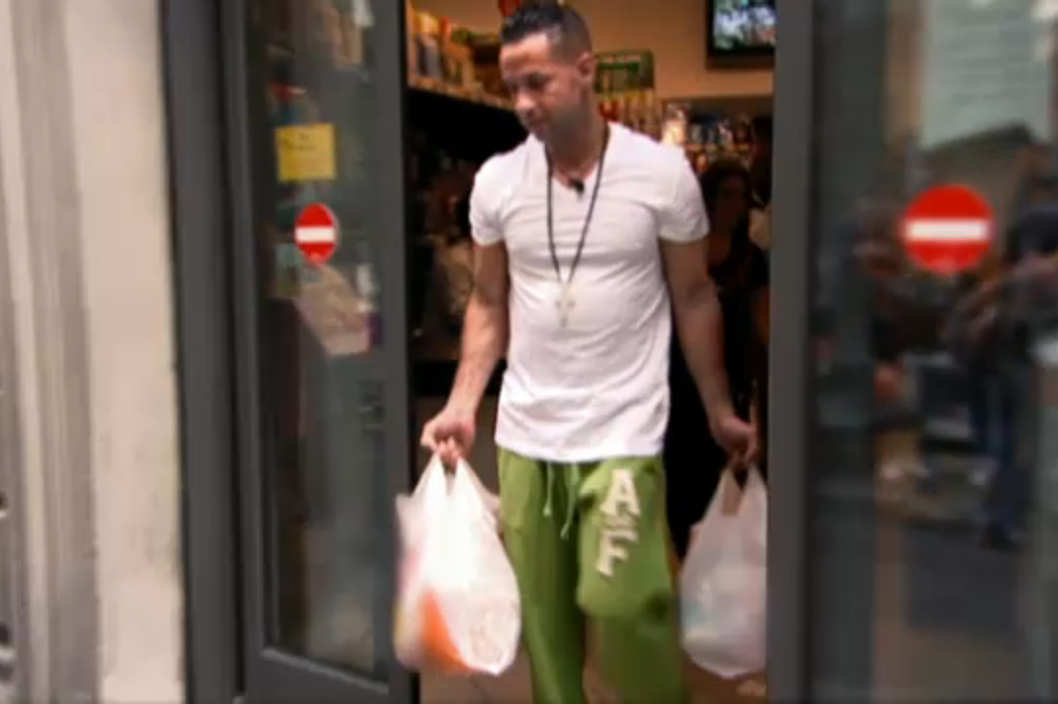 In a sea of neon, bedazzled cotton, animal prints, and garish block letters, it's hard to stand out with clothing on Jersey Shore. Especially when JWOWW has been implanted into the body of a person or android who is totally, captivatingly minimal. But the Situation is managing his own WTF moments with brightly colored sweatpants that clearly say "A&F" or just "ABERCROMBIE" in big letters. Abercrombie, clearly excited by the publicity opportunity, as you would be, sent out a press release headlined "Abercrombie & Fitch Proposes a Win-Win Situation."
Abercrombie & Fitch Offers 'The Situation' Compensation to Not Wear Its Clothes [THR]
Related: Jersey Shore Fashion Recap: Waist Belts, So-Five-Years-Ago Headbands, Minimalism, and More