Alexa Chung's New Madewell Ads Are 'Inspired by Girls in Bands'
Who go on road trips to Austin, Texas.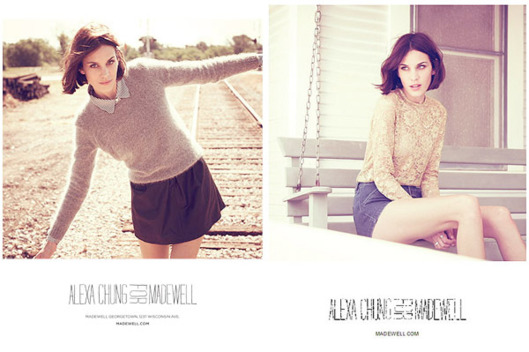 The first two ads for Alexa Chung's second Madewell collection came out today, just one month before the clothes hit stores. Shot in Austin, Texas, the photos are meant to reflect a road trip aesthetic, which dovetails with Chung's ongoing "girls in bands" inspiration.
Related: Alexa Chung to Do a Second Madewell Collection
EXCLUSIVE: Alexa Chung's New Ads For Madewell [Stylewatch/People.com]