The Alexander McQueen Exhibit Broke Attendance Records This Weekend
And it's got one more week to go.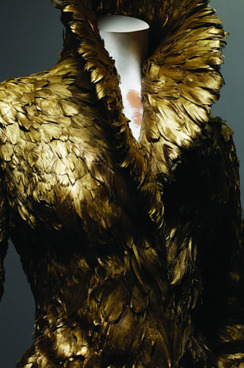 If you were one of the hordes of people sweating your way through the two-hour line for the Alexander McQueen exhibit this Sunday (we would know all about it because we went to see it one last time), then you helped make history! As of last night, more than 582,000 people had gone to see "Alexander McQueen: Savage Beauty," setting a new attendance record for a fashion exhibition at the Metropolitan Museum of Art (the previous record of 576,000 was set by "Superheroes: Fashion and Fantasy" in 2008). The exhibit closes next Sunday, and will be open until midnight on its final two days to account for last-minute crowds. We highly recommend signing up for a membership to the museum, which allows you to skip the line.
A Broken Record [On the Runway/NYT]
Related: The Alexander McQueen Exhibit Will Be Open Until Midnight on Its Last Two Days