Amy Smart Is Somewhere Between the Oregon Trail and the Moon
If 'Little House on the Prairie' had a sci-fi twist, this would be a costume option.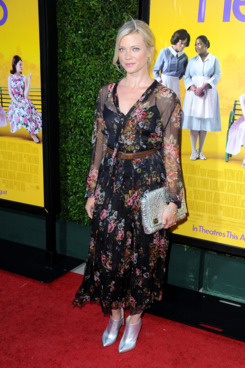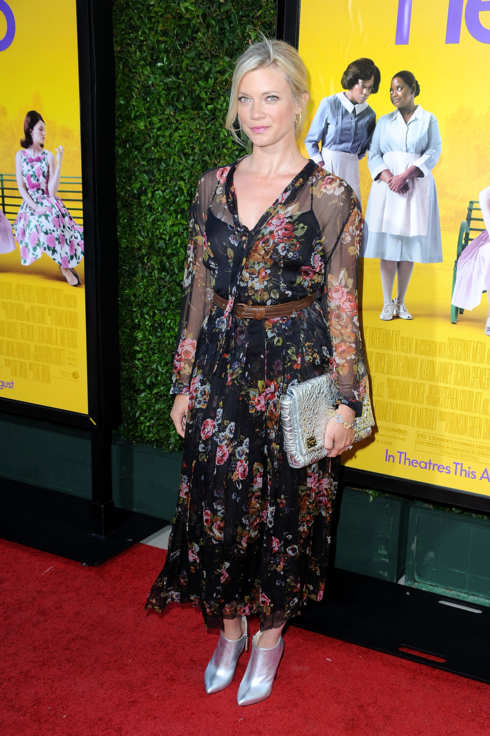 Amy Smart attended last night's Hollywood premiere of The Help wearing a floaty long-sleeved black dress with a twee floral print. She added a brown leather belt and silver Dolce & Gabbana accessories — a large clutch and a pair of ankle boots.
Are these metallic accessories too space-age for her prairie-style dress? Or do they add a nice modern edge?