Mert & Marcus Shot Anne Hathaway for Interview; Snooki Reveals New Sunglasses Design
Also, Prince Harry broke up with his lingerie model girlfriend.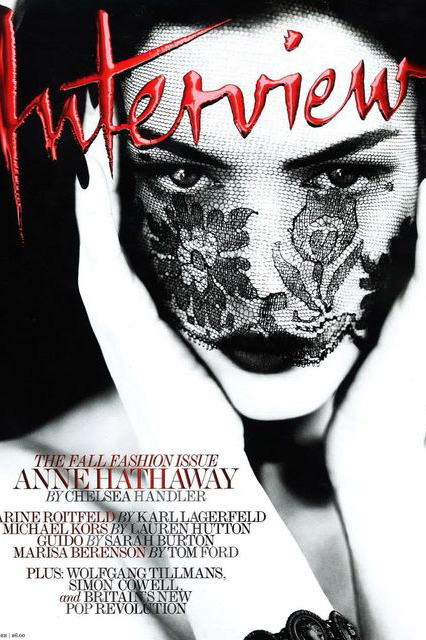 • Anne Hathaway was shot by Mert & Marcus* for the cover of the September's Interview. She's wearing a lace veil. [Fashin]
• In other Jersey Shore fashion news, Snooki revealed one of the designs from her forthcoming line of sunglasses on Twitter. [@Sn00ki/Twitter]
• Prince Harry broke up with his latest girlfriend, lingerie model Florence Brudenell-Bruce. [Daily Mail UK]
• The thief who stole a painting from Marc Ecko's gallery last week knew the door code, and so is suspected to be connected to one of the gallery's employees. [VV]
• In honor of his long-standing career, Mario Testino will be presented with an award from Moët & Chandon during next month's London Fashion Week. [Telegraph UK]
*This post has been corrected to include the correct photographer credit for Anne Hathaway's cover.