Beyoncé STARS on InStyle's September Cover
She's wearing another one of those Dolce starred pieces.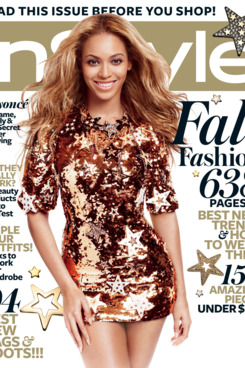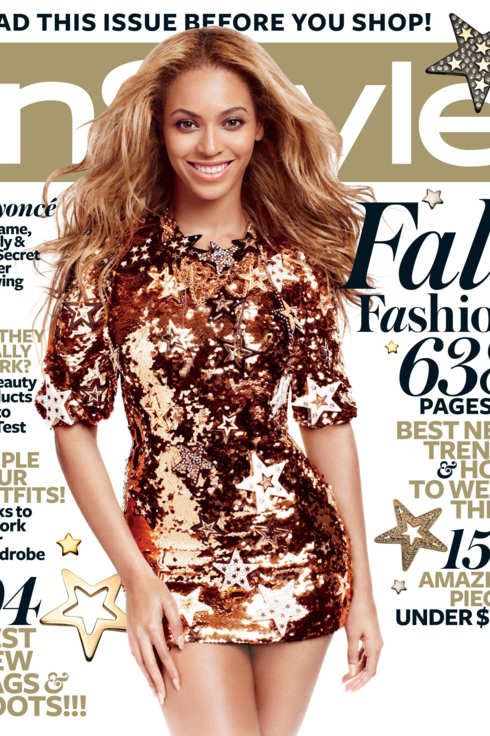 Adding to the long list of celebrities wearing Dolce & Gabbana's starred pieces in public or in magazines is one of the biggest and starriest stars of them all: Beyoncé. Lending her inner and outer sparkliness to InStyle's September cover, she wears look 56 of the fall collection, which seems to have been altered to be shorter and more formfitting for this shoot. Though she's the rare creature who is radiant enough to wear a dress like that, she tells the magazine that actually, she's just like us.
"In my free time I prefer to do nothing but sit on the couch and watch TV. I have to confess that my guilty pleasure is Jersey Shore. I love going to the movies and to Broadway plays too. When I get home, the first thing I do is take off my stilettos!"
Oh really? And she says: "all up in the kitchen in my heels — dinnertime."
Earlier: Slideshow: Stars Wearing Dolce & Gabbana's Stars
InStyle's September Cover Girl Is … Beyoncé! [InStyle]