Diane Von Furstenberg Encourages Designers to Card Models at Their Shows
So no one makes the mistake of hiring a girl under 16 this season.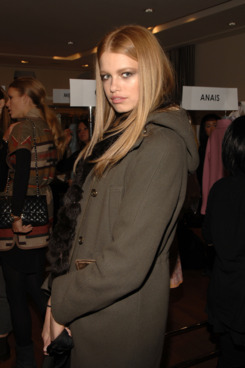 Booking models for Fashion Week is hard enough when no one's worried about them being too thin or too young. Now that designers and casting agents worry a bit more about that stuff, models have, Michael Kors implied, started lying about being 16 when they're actually younger. Fibbing about age, height, and measurements isn't uncommon for agencies, who will do whatever they can to get a girl into a casting. Last season, CFDA president Diane Von Furstenberg was embarrassed to discover that, after encouraging designers to cast healthy models of a certain age — 16 and older — the then-15-year-old Hailey Clauson walked in her show for some seasons. Yesterday, she and CFDA chief executive officer Steven Kolb sent a letter to designers, urging them to ask models for a valid ID on show day to prove that they are 16, which may be the legal working age but is hardly adult-age anyway.