Does American Apparel's 'Conical Asian Hat' Offend You?
Aside from selling it at all, why go and call it the ASIAN hat?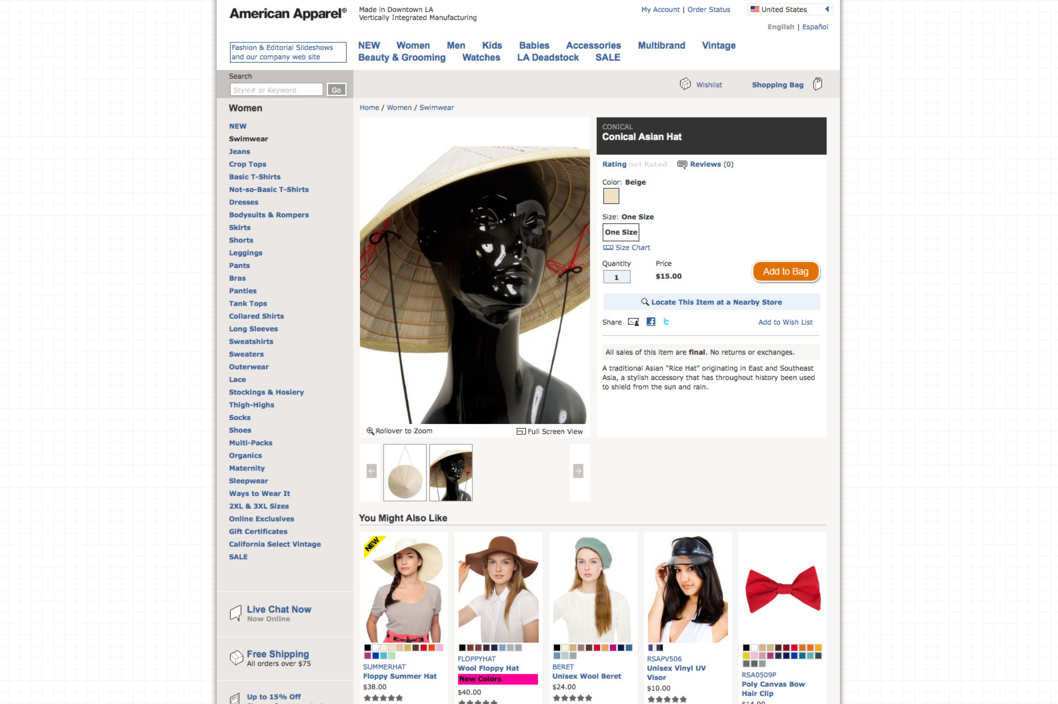 Maybe you've picked up a Vogue or another fashion magazine recently and noticed a "go Asian models! way to exist!" editorial. Maybe you've looked at some runway shows, like Ralph Lauren or Louis Vuitton, and noticed severe Asian influences in the clothing or casting. Maybe you've picked up a WWD or a Financial Times and noticed the luxury industry's aggressive expansion to the east. So maybe you've also considered that in time, high-fashion Asian-influenced clothing would trickle down to the masses. The hipsters, who were once at the top end of the fashion food chain — embracing fedoras and tight pants long before many people who wear them now — are now, perhaps, at the bottom. Their dear American Apparel is selling a $15 "Conical Asian Hat," a replica of what the continent's poor rice farmers wear.
Hipsters Will Buy Anything: American Apparel Sells $15 Rice Paddy Hat [HuffPo]