Fred Perry to Release the Remaining Two Amy Winehouse Collections
Proceeds will go to the soon-to-be-established Amy Winehouse Foundation.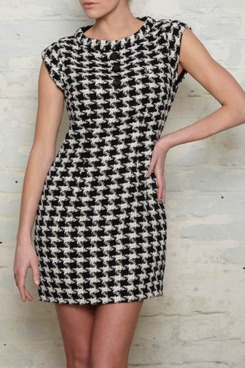 Before her death, Amy Winehouse was working on a clothing line for Fred Perry, with whom she'd signed a four-season deal. Following uncertainty over the fate of the remaining two seasons after Winehouse's death, Fred Perry has talked things over with her family and decided to release the fall 2011 and spring 2012 lines, which will be available in Fred Perry and other stores carrying the brand. Profits from the line will go to the forthcoming Amy Winehouse Foundation, which her dad says will "help children and young people in her name."
Amy Winehouse [Fred Perry]
Amy Winehouse For Fred Perry Collection to Continue [WWD]