The Glee Cast Sang David Bowie's 'Fashion' for Their Fashion's Night Out Music Video
Well, it was the obvious choice.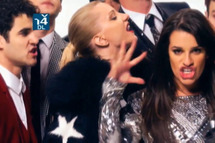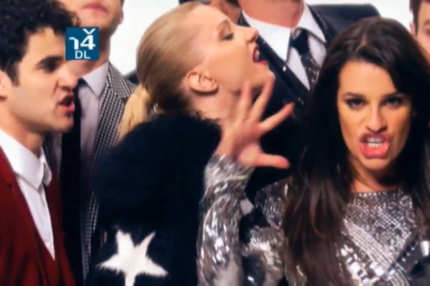 Along with their Vogue editorial, Glee's New Directions got to perform a special number to promote this year's Fashion's Night Out. The first clip from the video has been released, with the group singing a nice, campy rendition of David Bowie's "Fashion." Judging by their outfits, the filming took place the same day as their photo shoot, which means no Mercedes or Santana again — so the song will no doubt be missing a glory note or three from Mercedes when it's released in full. But Finn (Cory Monteith) has some bad-boy stubble, and there is a quick Sue Sylvester cameo after all, so yay for that.
Related: (Almost) All the Members of Glee's New Directions Are in September's Vogue