Hurricane Irene Could Have Been Much Worse for Retail
Just like it could have been much worse for a lot of things.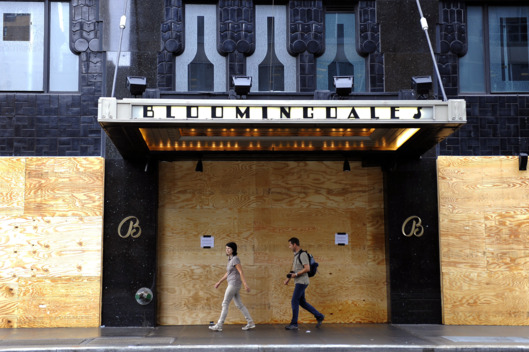 Saks, Bergdorf, Bloomingdale's, Gap, and Barneys are among the stores shuttered over the weekend in New York, boarded up against the threat of Hurricane Irene. Stores that closed in the Northeast are thought to have lost about $20 to $25 billion in sales and 80 million customers in a weekend that should have been huge for back-to-school shopping. That might sound bad, but remember, Beyoncé being pregnant got more cover space on the New York Post than that floozy Irene who really wasn't as messy as she could have been, especially in New York. "Irene will have a relatively small impact on [same-store sales] for August, which ended on Saturday,"Eric Beder, managing director of equity research at Brean Murray, Carret & Co., told WWD. "For the back-to-school season, it will be a slight negative. The damage was a lot less than was expected, especially in the Northeast."