British Vogue's Jaime Perlman Experiments With Pink Hair, 'Witchy' Black Shoes, and the Internet
The 'Vogue' art director and TEST website founder discusses her web exploits and hatred of minimalism.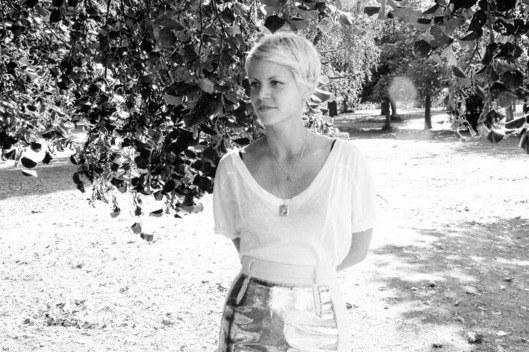 British Vogue art director Jaime Perlman has steadily ascended the editorial ladder since starting as an assistant at American Harper's Bazaar over a decade ago. The tri-state native also worked at Vogue in New York before moving to the British version in 2005. But here's where she went off-script: While many of her cohorts in the print world were struggling to compete with the Internet, Perlman decided to embrace it, founding a website called TEST, which functioned as a launchpad for photographers, directors, and other creative people to experiment with new ideas. Her pet project wound up being instrumental in her British Vogue career, when she was given a major role in the magazine's new digital push. In addition to overseeing the publication's upcoming web projects, Perlman has also taken over the duties of former creative director Robin Derrick, who departed earlier this year (Perlman's title has remained the same). We chatted with her about her new promotion as well as her personal style, penchant for black layers, and love of "witchy black shoes."