Look at John Galliano Fluffing Kate Moss's Wedding Veil
Testino's wedding pictures just keep coming.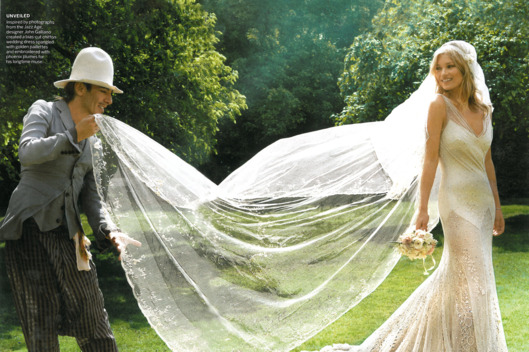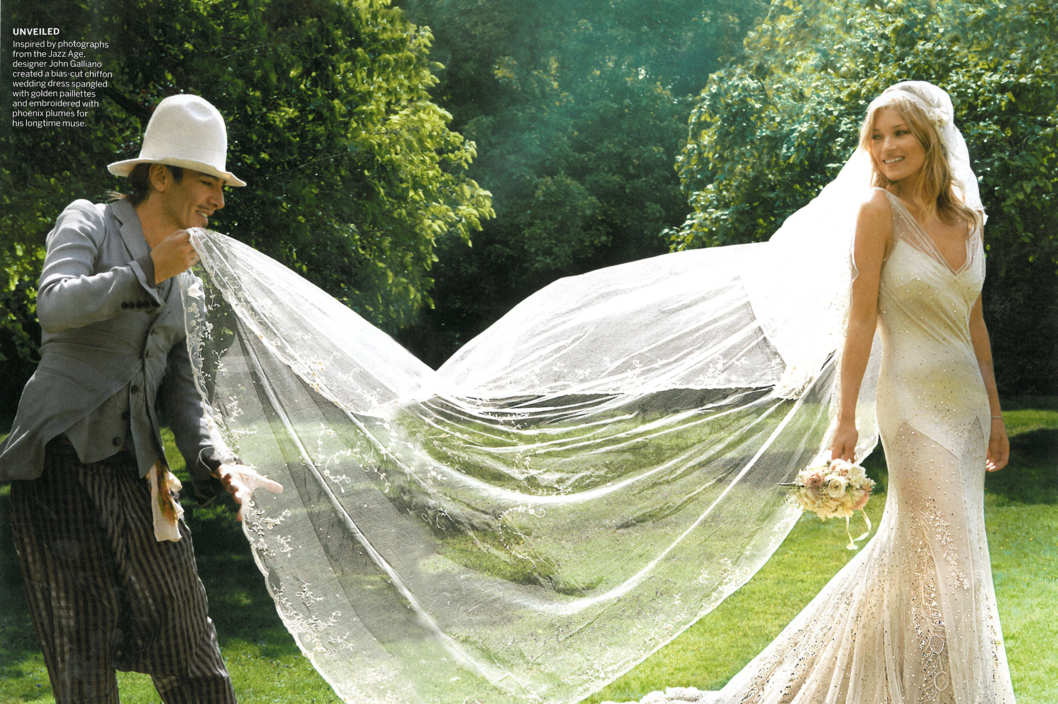 Vogue's September issue features even more photos that Mario Testino took of Kate Moss's wedding, including this one of John Galliano. Since he was in rehab until just before the wedding, he enlisted friends to buy "bags full of bits ... tulle and sequins and veils and flowers," which he pieced together the month before the ceremony.
Kate Moss: Kiss Me Kate [Vogue]