Liza Minnelli Did Not Get a LOVE Cover, Unfortunately
But she did get an extensive and fabulously weird-sounding spread.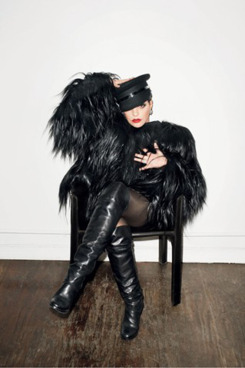 For some unknown reason (which we would disagree with, regardless of what it is) Liza Minnelli was not one of LOVE's eight cover models for the forthcoming issue. However, she did get a spread inside the magazine, shot by Terry Richardson. British Vogue reports that she was photographed in Terry's signature "Liza as me!" pose, glasses and all, as well as a Statue of Liberty outfit (of course?). And for those of us who love Liza just as she is, there are some more "normal" shots of her in fabulous hats, furry stuff, and lots and lots of false eyelashes.
Liza Love [Vogue UK]