The Louboutin Case Goes Back to Court on Friday
You're not tired of this yet, are you?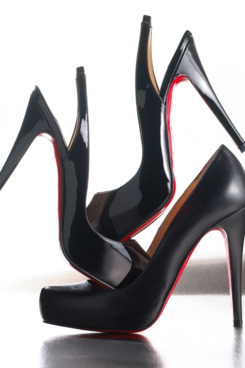 As promised, Christian Louboutin's lawyer is fighting tooth and nail against YSL's push to have the red-sole trademark canceled entirely. After Judge Victor Marrero ruled in favor of YSL's right to create and sell red-soled shoes last Wednesday, YSL's lawyer David Bernstein said that he would pursue a summary judgement to repeal Louboutin's trademark. He'll face Louboutin's lawyer Harley Lewin before Judge Marrero again on Friday to argue whether the motion can continue.
Earlier: Christian Louboutin to Appeal the Judge's Decision in the YSL Red Sole Case
Related: Read a step-by-step guide to the case in this week's Fall Fashion Issue. [NYM]
Louboutin, YSL to Appear Before Judge [WWD]