Counterfeit Logo Obsessives, Portrayed in a New Light
Artist Luis Gispert photographs the weird and wonderful underbelly of the knockoff world.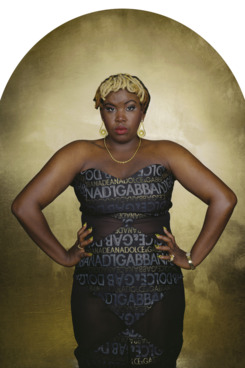 Luis Gispert, a renowned American artist, has spent the past two years exploring a subculture of people who customize their own belongings — cars, particularly, but also clothes and even housewares — with designer logos. He first stumbled upon the phenomenon in 2009 when he was photographing low-rider cars for another project. "I met this guy who had an all-white Cadillac Escalade, and he had done the whole interior in that multi-colored Takashi Murakami Louis Vuitton pattern," he recalls. "The guy didn't even know who Takashi Murakami was. He just really liked the pattern and the colors and he liked that it was Louis Vuitton."
Luis Gispert's works will be on view at Mary Boone Gallery, 745 Fifth Ave., on September 8.