Monique Lhuillier's Diffusion Line Is Now Available
Prices range from $398 to $798.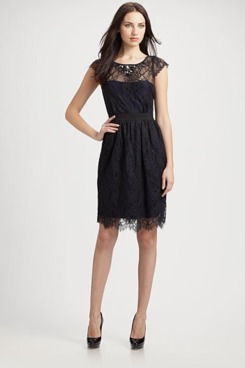 ML Monique Lhuillier, the designer's new diffusion collection of eveningwear, hits stores today. According to their press release, it's currently available online on Saks.com and ranges from $398 to $798. One of the new ML dresses looks like a less ornate version of the one Leslie Mann wore last week, and is presumably much more affordable.