Old Navy to Sell T-Shirts and Other Knickknacks for College Sports Teams
They've struck a new deal to sell fan gear.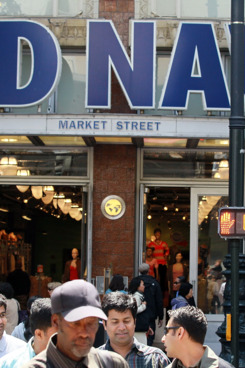 Presumably to make some extra bucks, Old Navy has signed a deal with the Collegiate Licensing Company and the NFL to make T-shirts and other paraphernalia for college sports and football teams (the deal will supposedly also save said teams some of the trouble of making their own gear). According to a press release, all sports apparel and geegaws will be sold in a special section of Old Navy stores called "Superfan Nation," which you'll see in over 1,000 locations starting August 18.