Paz de la Huerta Exposes Her Underthings for Agent Provocateur Ads
Which is a step up from exposing her underthings for free.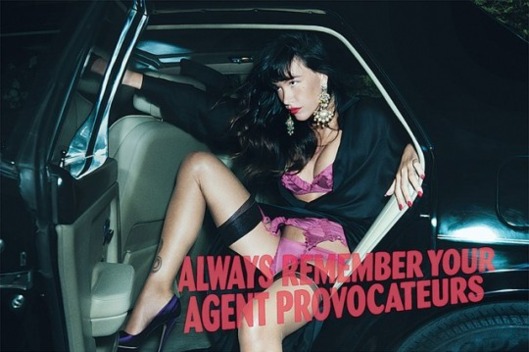 Paz de la Huerta, who is prone to bouts of nudity both on- and off-screen, is the new face of lingerie label Agent Provocateur. One of the ads mimics a paparazzi-style crotch shot of her getting out of a car the way your mom told you that you shouldn't; according to the brand's creative director Sarah Shotton, the campaign is "a guide to how to strategically flash your lingerie." Which is better than "strategically" flashing other things, we suppose.
Paz de la Huerta is Agent Provocateur's new face [Telegraph UK]