Rachel Bilson Isn't Afraid to Wear Bright Red Pants
But do they work well with an already busy outfit?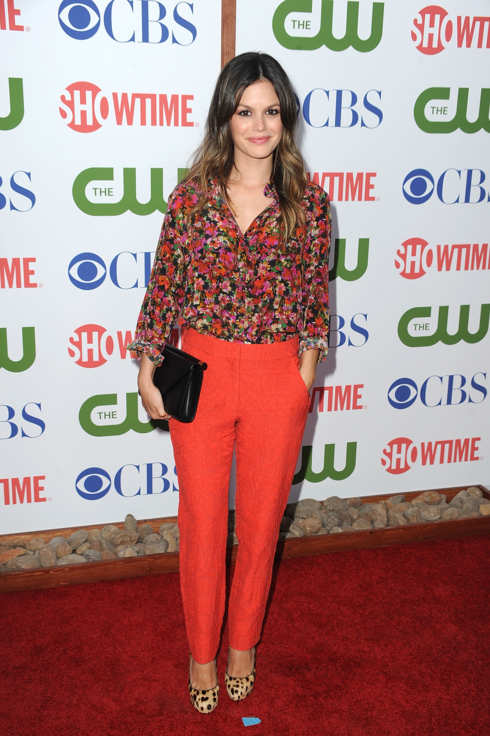 Rachel Bilson wore an Erdem resort 2012 look to the CBS, the CW, and Showtime TCA party yesterday evening. She paired the floral blouse and bright red, cropped pants with leopard-print pumps and a sleek, black clutch.
Boldly colored bottoms were a big spring trend, but do they still work with equally bold prints? Or is this outfit loud in all the right ways?