Reports Circulating That Kate Moss Likes to Stay Home and Play Bingo
However, British papers seem to be confusing Kate with her best friend.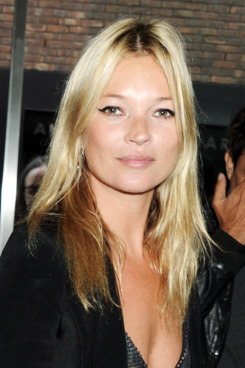 "On Saturdays, we cook lunch for our kids and hang out in the garden. I had a great time on Saturday night playing bingo at home with the children," Moss's best friend Sadie Frost tells Hello! "We still have a really good time, doing things normal grown ups do with their children, playing games." Despite all the headlines about Kate Moss staying in and playing bingo with the kids, we can plainly see that Frost never says Moss is staying home with the bingo — she is staying home with the bingo. That's the glamorous life of a supermodel's best friend for you.
Kate Moss trades boozy nights for bingo [Telegraph UK]