So, Who Went to Macy's Today to Buy the Karl Lagerfeld Line?
A handful of people at least.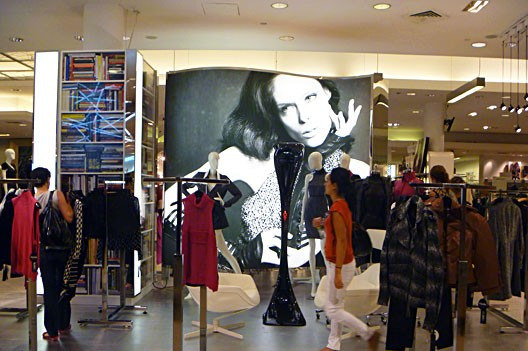 When Racked arrived at Macy's in Herald Square this morning to see if there was a frenzy for the Karl Lagerfeld collection, launching today, there actually was a line! This is common for H&M designer collection launches in the city, but Macy's collaborations typically lack the hype to draw crowds as ravenous. Racked reports:
There were 40 or 50 people waiting for Macy's to open at 10am today, but most of them didn't seem to be there for the Karl Lagerfeld collection. They'd arrived with their families and maps in tow, and they were speaking a United Nation's worth of languages. The few fashion girls among the tourists, however, knew exactly what they wanted and exactly how to get it. We hit the racks with a small group at precisely 10am; by 10:15, Macy's staffers were already rolling out new merchandise to replenish the empty hangers.
See the complete Karl Lagerfeld for Macy's collection.
A Small but Determined Crowd Ransacks Karl Lagerfeld x Macy's [Racked NY]