Sofia Coppola Got Married in Violet Alaïa This Weekend
No frills or fancy forehead baubles for this bride.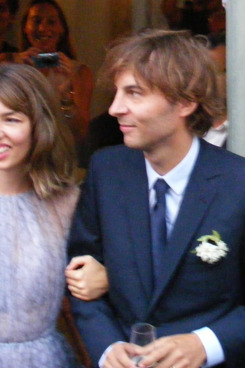 Far, far away from sandbagged storefronts and big dirty puddles, Sofia Coppola married her longtime boyfriend Tom Mars in Southern Italy on Saturday. And because you surely needed an antidote to the Kardashian wedding, here it is: The ceremony took place behind Francis Ford Coppola's house (well, okay, "grand palazzo") in a tiny Italian village, was officiated by the local mayor, and included about 80 guests, who were allowed to wear whatever they wanted.

Sofia's cake.
Photo: AFP.